Your Premier Destination for Spiny Lobster Gear
Level up your lobstering, whether you're a seasoned pro or a first-timer! Explore Florida's underwater world with our top-tier lobster hunting gear. From patented folding lobster tickle sticks and net kits to our innovative lobster snare, we've got all you need to secure your spiny catch. Safeguard your hands with enhanced protection gloves, keep your catch fresh in our lobster hotel catch bag, and ensure legality with our handy lobster measuring gauge. Dive bags, safety shears, backpack coolers, weight belts, dive knives, and more round out our offerings. Don't let the big one get away - choose Lobster League Gear & Life League Gear!
VIEW LOBSTERING GEAR
Apparel With Style & Purpose
Introducing the newest collection at Life League Gear, where style meets sustainability. Our latest apparel lineup is a testament to fashion-forward thinking, crafted not only with impeccable design aesthetics but also with a commitment to the environment. Whether you're looking for comfortable everyday wear, athletic gear, or that statement piece for a night out, Life League Gear offers versatile styles for every facet of your dynamic life. Dive into our vast range of unique styles and designs to find your next favorite outfit. Because at Life League Gear, we believe in celebrating individuality while championing a sustainable future.
VIEW THE LATEST APPAREL
Elevate Your Outdoor Adventures
Embrace the outdoor lifestyle with Life League Gear's top-notch accessories. Guided by our motto - "By Land or By Sea, Enjoy Life", we offer everything from backpack coolers and polarized sunglasses to compact wallets, 30oz gripped tumblers, and a variety of dive accessories. Round out your gear with our stylish apparel, fishing shirts, and hats. Get equipped with Life League - for all life's adventures!
VIEW OUTDOORS ACCESSORIES
OUR MISSION
At Life League Gear, we believe that good physical and mental health is essential to navigating life's rugged terrain. That's why we're committed to providing gear that will get you outside and help you make the most of your outdoor experiences.
-
Sustainability is important to us. At Life League Gear we also give back and hope to make a difference by donating a portion of our proceeds to Ocean Conservation and Cancer Research.
-
Never... ever... give up, and get out there and ENJOY LIFE.
~Vincent Hogan-Founder
"By Land or By Sea, Enjoy Life.™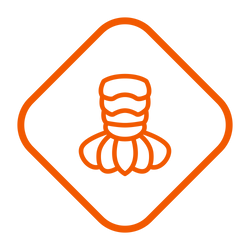 CATCHING SPINY LOBSTER IN FL?
If you are thinking of going lobstering in Florida this season, look no further because we have all the quality gear you need and more! Lobster nets, lobster tickle stick, lobster gloves, lobster hotel bag, lobster measuring gauge, coolers, dive bags, etc... Keep the traditions and memories going or start some new ones. Remember to dive responsibly.
By Land or By Sea...ENJOY LIFE.™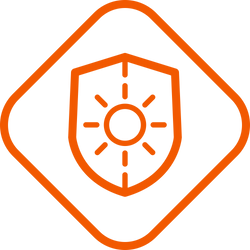 OUR GUARANTEE
Seriously, no BS! We stand behind our gear 100%. If you're not satisfied with your purchase, simply return it within 30 days and we'll give you a refund. In order to learn and grow we truly appreciate all of the feedback we can get! We have no problem walking you through ways to use our gear correctly. We also take great pride in providing you with reliable gear for the long haul.
By Land or By Sea...ENJOY LIFE.™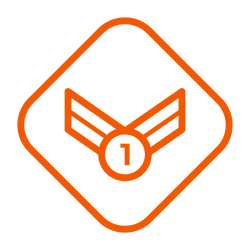 GREAT CUSTOMER SERVICE
Our team here at Life League Gear is committed to providing you with the best possible experience. If you have any questions or concerns feel free to contact us anytime. We are here to help and our founder (Vinny Hogan) is usually all hands on deck, and the one replying. We appreciate all of our customers and without you would not be here. Thank you!
By Land or By Sea...ENJOY LIFE.™
LIFE LEAGUE GEAR - OUR ADVENTURES!!!